Testimonials
Read what our clients have to say about Westfield Veterinary Group and Wellness Center! If you would like to add a testimonial to this page, please call us at Ph: 908-232-1048
Thanks to Dr. Beck's observance of my bulldog Jake (now 2 years old) we were able to fix a heart condition that could have been life threatening
to him. I am ever grateful to her for the excellent care she and all stff has given to Jake. Thank you all. —P.S.
Our family member Charlie was first brought here at 8 weeks to Dr. Fellen. There is no one else we will bring Charlie to for care. Along with the staff, our experiences have been tender, caring and totally professional. —F.P.
Dr. Beck has been very sweet and kind to Tali and us. She has shown us much care and love. We have only great things to say about Dr. Beck and the practice!
M.B. 7-20-12 —M.B. 7-20-12
7-19-12
My two dogs just came in for their wellness exams and Dr. Drotos and Monique are our favorite Vet and Vet Tech! They treat us with such love and care, it makes the whole experience fun and happy!! Thank you Dr. Drotos. Thank you Monique.
A. Q.- n. —A. Q-N.
Dr. Lindsay and Janice have provided my cats with wonderful care. We have brought our pets to WVG for over 20 years. The staff are so compassionate and knowledgeable. They are always there for us! C.M. 7-14-12 —C. Marko
Wonderful staff and doctors. Makes me wish I was a pet being treated! 6-25-12 —M. R.
Dr. Fellen was welcoming and so nice! She answered some questions very well. My father and I felt so comfortable. Thanks Dr. Fellen! 7-11-12 —B. D.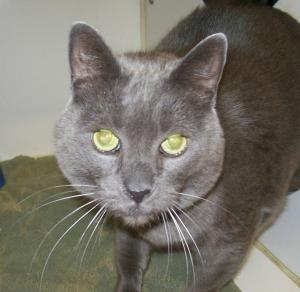 Everything here is outstanding, staff is very caring and competent. Our cat loves to beard here. Lori is like another mother. Doctors are very helpful with excellent advice. I hope Webster can always board here. 7-2-12 —L. Z.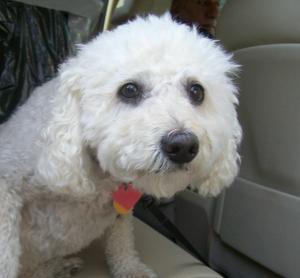 As always, our visit was a complete success. The staff is eager to answer any questions and totally professional. And of course we love Dr. Witham. We recommend our friends here always. R. Douglen 6/8/12 —R. Douglen
As always we had a very good experience here at Westfield Vet Group. Joseph, our tech assistant was very courteous, detail oriented in taking down the symptoms and personable. Dr. Witham was extremely detail-oriented in explaining the possible reasons for our cat's injury to her right front leg and the range of possible treatments. He has a very nice manner and was very sensitive to our cat. J. Bryant 6-27-12 —J. Bryant
Stephanie and Dr. Day are the epitome of professionals. We travel 1 hour to the Westfield Vet Group because of the staff. We will never go to anyone else. J. Iglesias —J. Iglesias
My pets and I always have an excellent experience at Westfield Veterinary Group. We are met with politeness and promptness by very friendly staff. Our vet is always caring and confident, and we feel the exams to be comprehensive. We leave with questions answered, medications well explained, and the knowledge that we can call at any time with any concerns. —L. Parker
Great service. Dr. Witham is wonderful. —G. O'Grady
Wait was minimal, staff is very nice and courteous and I love Dr. Fellen who is so sweet, helpful and puts my nervous dog at ease. —D. D'Andrea
"Awesome as always!!" —Kelly Olsen
"Pawel is a great customer Service Rep. He was very informative on the phone when I made my appointment. We love Dr. Bev too and Monique was great with Mia!! What a great "team" of 3!" —N. Malloy